AAACN awards one member annually who is interested in advancing their profession in nursing by assisting with tuition, books, and academic supplies.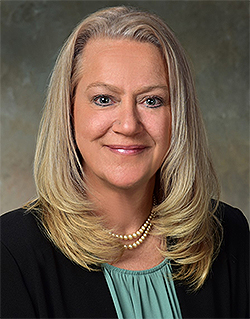 Melissa Taylor, BSN, RN
Education Scholarship Recipient, 2021
Scholarship Eligibility Criteria
Membership in the American Academy of Ambulatory Care Nursing (AAACN) at the time you submit your application.
Willingness to give back. e.g. How will you use your new knowledge to contribute back to AAACN and/or ambulatory care nursing?
Willingness to publish article for a AAACN publication describing the professional benefits derived from the award.
Current enrollment and proof of acceptance in an accredited school of nursing or other academic program deemed by the committee to advance the profession of nursing.
One scholarship of up to $1,000 will be awarded annually.
⚡ NOTE: AAACN is in the process of updating Scholarships and Awards. More information regarding applications will be available in the early Fall 2022. If you would like to be notified when applications reopen, please leave your email.