AAACN would like to introduce you to the 2023 ballot candidates.
On November 1st, you'll receive an email inviting you to participate in AAACN's 2023 election. The email will contain a link to direct you to the election website, where you can submit your votes for the next leaders of AAACN. This year's election will decide our next Directors and Nominating Committee members.
Please take a moment to meet the candidates and read their statements. By voting in this election, you will make an important contribution, as the election of the best-qualified candidates helps to shape AAACN's future.
Please vote by December 6, 2022 to help decide our next Directors and Nominating Committee Members.
Note, once the election is over - winners will be notated here.
Director Candidates (3)
(3 candidates; 1 open position)
Mary Blankson, DNP, APRN, FNP-C, FAAN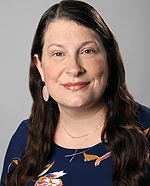 Chief Nursing Officer
Community Health Center, Inc.
Middletown, CT
AAACN member since 2016
Candidate Statement:
I joined AAACN in 2016 because of their bravery to grapple with issues facing ambulatory nurses. I would be honored to serve on AAACN's board as an elected member as we work together to propel this organization to achieve new levels of success nationally.
AAACN knows that we need professional connections, shared learning, practical tools, and well-defined standards to guide as we deepen understanding, and better define the return-on-investment of ambulatory nurses everywhere. This value revelation will serve to confirm what we know to be true, but also as a benchmark to demonstrate the necessity of our unique leadership.
In my current role as Chief Nursing Officer for Community Health Center, Inc., a statewide Federally Qualified Health Center, I oversee both nursing and medical assistant services. I have presented at AAACN's annual conference on six occasions, participated in the CCTM summit, and served as a member of the Nurse Executive Task Force. In 2021, I co-led the Volunteer Leadership Task Force, which created a roadmap for defined leadership pathways for members as they engage in the larger work of AAACN. In May 2022 I began serving as an appointed member of the Board of Directors, but am seeking to be elected by the membership into this role to continue my service.
During my career I have been a primary care registered nurse, family nurse practitioner, Medical Director, and now Chief Nursing Officer. I am excited for the continued opportunity to serve AAACN and their membership.
Kimberly Regis, DNP, RN, NEA-BC, CPNP-PC, BCC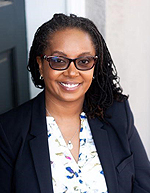 VP of Operations, Chief Nurse Executive of Ambulatory
Nationwide Children's Hospital
Columbus, OH
AAACN member since 2017
Candidate Statement:
My career in nursing spanning over 20 years, has allowed me to practice in many ambulatory settings. Giving direct care to patients in outpatient hematology and serving as a professional development nurse specialist for ambulatory and hospital systems allowed me to develop a broad view of staff, patient, and family needs for optimal outcomes. As an administrator of multiple departments and programs, including my current role as VP of Operations and Chief Nurse Executive of Ambulatory, I continue to build on these experiences and advocate for nursing at every level.
As a member of AAACN, upon joining, I initially participated in poster and podium presentations to familiarize myself with the organization. Through my continued involvement and the inclusive culture, I sought a leadership role and was nominated by the Board to co-chair the DEI Taskforce. I am also a member of the leadership SIG. This partnership has resulted in forging collaboration between committees throughout the organization and innovative review and revision of standards of practice to align with the current and future vision of ambulatory nursing practice.
I have years of Board and Committee experience, including my service with Easterseals, the Ohio Organization of Nurse Leaders, the State Board of Nursing, and advisory boards of nursing schools. The relationships forged through my involvement in these groups have been fruitful and contribute to the vision I have of keeping the ambulatory nurses voice front and center in and keeping the work environment healthy for all nurses.
Christina Watwood, MHA/MPH, BSN-RN, ACE-CHC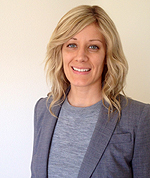 Head of Nursing, Lead RN
Twin Health
Nashville, TN
AAACN member since 2010
Candidate Statement:
As an active AAACN member I want to expand my responsibility of reinvesting what other leaders have instilled within my own professional journey to accomplish AAACN's strategic goals. As a nurse leader, I am honored to work alongside other experienced and passionate colleagues to address both the current and future challenges that face healthcare and the profession of nursing. As we continue to emerge from a time of heavy pressing and lifting, we approach things in a different manner than we've done before.
I often ask myself, "How do I show up and embody the type of leader that I want to see in the world?" The response often sounds pretty traditional for nurses. I desire to be an advocate, to support the valuable voices I represent (whether in a meeting or on a national level). I also want to help prepare the pathway and lay a foundation for the future. In my current role I oversee the development of a new nursing care model and structure for a healthcare technology start-up. I am excited to be on the cutting-edge of redesigning how healthcare is delivered, and to lead the way for another component of diversity -investing in innovative nursing roles. I want to show up for AAACN in the same manner.
Over the past decade, I have served in various capacities within AAACN including Nominating Committee, Task Force(s) member, Core Curriculum and Nursing Economic$ author, poster presenter and speaker, and as a mentor to rising nurse leaders.
---
Nominating Committee Member Candidates (4)
(4 candidates; 2 open positions)
Tia Bell, DNP, RN-BC, CNE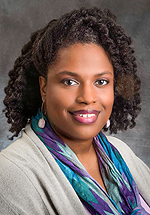 Assistant Dean
University of Indianapolis
Indianapolis, IN
AAACN member since 2018
Candidate Statement:
I'm excited to be considered as a candidate for the nominating committee. My introduction to AAACN was in 2018 when my University was developing curriculum for a primary and ambulatory care minor as part of an Academic-Practice Partnership and HRSA grant award. Our nursing faculty was challenged to find resources to help build new courses. I reached out to AAACN in order to get recommendations, including textbooks or articles.
Linda Alexander, the Chief Executive Officer, worked with me and provided our faculty access to the online resources AAACN maintains. We were able to view presentations from previous conferences and immediately saw the value in joining AAACN as well as becoming active participants. In 2019, AAACN allowed me the opportunity to join its Taskforce for Academic-Practice Partnerships and collaborate with other professional colleagues to publish best practice guidelines.
Our University completed the minor in primary and ambulatory care nursing, and our academic-practice partner also created Collaborative Care RNs who practice at the top of their licenses, providing annual wellness checks and reaching out to hundreds of patients to promote smoking cessation in primary care settings.
AAACN'S mission is to advance the art and science of ambulatory care nursing. My experience with the organization demonstrates its commitment to innovative education and practice strategies that improve the healthcare experience. If selected for the nominating committee, I will identify leaders who are passionate about advancing ambulatory care nursing, minimizing health disparities, and utilizing education and practice initiatives to respond to a dynamic healthcare landscape
Amy Fulwood, MSN, RN, AMB-BC, VHA-CM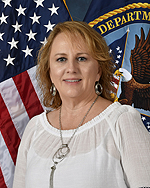 Nurse Manager
VA
Hernando, FL
AAACN member since 2014
Candidate Statement:
It is an honor to be considered as a candidate for the Nominating Committee. Having been an active AAACN member for almost 9 years, I have had the opportunity to gain firsthand experience of the professional growth and leadership AAACN promotes. As a past Secretary and Chair of the VA Special Interest Group (SIG), founder of the VA SIG Advisory Committee, content reviewer for the Ambulatory Care Orientation Guide, poster abstract reviewer, and part of the CCTM Course Evaluation Assessment Task Force, I have been able to promote AAACN's mission to advance the art and science of ambulatory care nursing.
AAACN is the industry leader for ambulatory care nursing. The key to continued success and growth is having passionate, dedicated members. If elected, I would be committed to recruit strong leadership candidates who would promote AAACN's mission and vision and help expand AAACNs sphere of influence to achieve greater impacts in the ambulatory care setting.
I would be very honored to serve AAACN in this role. I believe my experience of 24 plus years in nursing, many years in nursing leadership, and AAACN involvement makes me an ideal candidate. I would love the opportunity to be part of the continued elevation of ambulatory care.
Leslie Morris, DNP, RN, AMB-BC, NPD-BC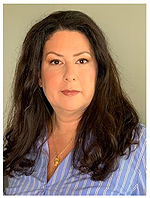 Educator
Texas Children's Hospital
Houston, TX
AAACN member since 2011
Candidate Statement:
I am honored to be considered for this opportunity as a candidate for the Nominating Committee. I have been an active and engaged AAACN member for the past 11 years. AAACN has contributed to my professional growth and identity in numerous aspects. I have gained the knowledge and skills necessary to grow, learn, and lead through the following endeavors.
Although this is not a comprehensive list, these events have positively altered my career, for which I am grateful for. I have authored several book chapters in the Ambulatory Care Nursing Orientation and Competency Assessment Guides (2010 & 2018). I have served as the last and former Safety Column Writer for the ViewPoint, am a member of both the Telephone Triage Course Task Force and the Ambulatory Scope and Standards Revision Task Force, I was recently selected as a AAACN subject matter expert for the Versant project for development of ambulatory care competencies, and as of late, elected as the Chair of AAACN Local Networking Group for 2022-2023 in Houston, Texas.
I would relish this chance to advance the profession and "pay it forward" by becoming an integral part of AAACN as a member of the Nominating Committee. As we move into the 21st century, I believe that diversity, equity, and inclusion along with innovations are how we can showcase the value of AAACN and increase our geographical footprint in the nursing arena. Meaningful work comes from collaboration, perseverance, and resilience. I am passionate about AAACN and am inspired to promote others.
Sarah Storhoff, MSN, RN-BC
Support Leader, Ambulatory Nursing & Clinical Support Services
Seattle Children's Hospital
Seattle, WA
AAACN member since 2013
Candidate Statement:
What an incredible honor to be considered as a candidate for AAACN's Nominating Committee. I first learned of AAACN when I became certified as an ambulatory nurse in 2013 and have been engaged with all that AAACN has to offer ever since! I've had the privilege to serve in a variety of roles within AAACN, including as a task force member on the Ambulatory Care Nurse Residency Program, an abstract reviewer for the national conference, and most recently as an editor for the telephone triage review course.
I belong to three SIG communities and serve as an ambulatory procedural reviewer. I have not only been proud of the immense contributions and expertise of the members of the teams, but equally thankful for the connections and networking with my fellow nursing colleagues.
Connection to other ambulatory nurses and identifying future leaders to further the advancement of ambulatory nursing is a key reason for seeking the office. I've spent over 25 years in ambulatory nursing with roles in primary care, specialty care pediatrics, education, and nursing leadership. Whether through the development of practice resources, publications, networking, or volunteer opportunities, AAACN has been an invaluable resource to me and believe my values support the mission, goals, and strategies of the organization well.
By serving on the Nominating Committee, I can give back what AAACN has provided me over the years and commit to furthering the excellence of ambulatory care nursing. Thank you for your consideration.
---
Additional Information
Read more about Board Roles and qualifications of nominating committee members.